Wine Magic……pull the cork and let the wonders begin!
Its about 

Fine Wines

 from all around the world! Taste, explore, experiment, enjoy!
How many bottles of Wine would you like to order? 2 bottles a month $49.95? 4 bottles a month $79.95? The more you buy, the better the discount! If you choose to start your own wine business, you have the option to join this amazing income opportunity!
For $249.95 you will receive 4 hand picked bottles of wine ($80.00 value), 1 year of Business Service, a personal website & Back Office access ($70.00 value) Premium case club prices with 20% off all future Wine orders ($100.00 value) Plus you will receive 4 bottles of different Wines monthly at $79.95.
And for $499.95 you will receive 12 Bottle of handpicked wines, (over a $750.00 Value) 3 years of Business Service, a personal Website & Back Office access ($210.00 Value) Premium case club prices with 40% off all future Wine orders. ($300.00 Value)Plus you will receive 4 bottles of different Wines monthly at $79.95.
All you need to do is click on join, select your State, then pick your bottle amount. Click on Club 2 (for 2 bottles of wine monthly, or click on Club 4 (4 bottles monthly)! So you can order Wine, or you can join and sell wine and sip it too. Check out the Social Club and the Elite Club pricing! 
Tasting a very Delicate glass of Fine Wine is pure Magic! Ahhhhh….
How do you prefer to drink wine?
With Family and Friends?
At a night club?
At a social gathering such as a book club?
Maybe you like to just have a delicious glass of wine with dinner…..
OOoooh, how about in a hot tub or a jacuzzi! Now we're talking!
But either way, wine is always a great way to start the party. Have with a meal. Or simply sip to relax!
(And if you plan to have a blast, please remember to drink responsibly and have a designated driver available in advance)
Need a night away from the kids? Get a responsible babysitter and (try not to rush the kids out the door) start yourself a nice hot bath. If you have a hot tub or jacuzzi, get it going! Then grab that bottle of your favorite wine, chill it, or not, but make sure that you have it within arms length to pour into your glass!
A glass of wine and a good book! Wow, now that sounds relaxing!
A bottle of wine to have at a special occasion! Gotta love celebrations!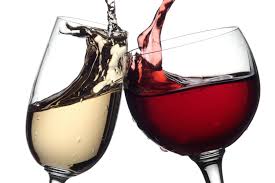 A case of wine for a social gathering? Getting together with family and friends is absolutely priceless!
A couple cases of wine for a huge celebration such as weddings, birthdays, holiday events…..you do not want to run out of wind just in case special surprises happen to appear out of nowhere!
Date night? Kids safely at a sitters house? Turn down the lights, turn your favorite songs up, fill up the bath
full of bubbles, light the candles, put rose peddles in the bath. Your loved one will be surprised and relieved that it is just be you two for the evening!
And……Who doesn't like Romance? 
Wine is romantic in itself! Make a nice dinner, set the table for the mood with your best table ware. Add candles to enhance the moment, set the wine glasses in place, light the candles, turn down the lights, turn
on a favorite song…..and …..greet your loved at the door, and lead them right into the beginning of a romantic evening! Start by pouring the wine and then let the rest of the night sparkle!
Invite Your Friends Over For a Wine Magic Night!
Set up a wine tasting group, invite your friends! Add some special cheeses like Soft White Cheese, Blue Cheese Assortment, or Gouda with crackers and watch the conversations begin! Everyone will love you for getting everyone together!
Try a variety of sliced smoked sausage! A wine lovers favorite for most. You will sure be the highlight of the evening!
Add table games that everyone can join in on the fun! Like Pictionary, Scrabble, Clue….. Guessing games are the best laugh when it comes to having wine with friends! You will have the whole room filled with
laughter and good times!
With our Exclusive Wine Club at Direct Cellars, you not only get access to New Fine Wines (From Single Vineyards) each and every month, but you will receive detailed information on the Wines themselves,
where they come from, and suggested food pairings.  You will learn, and have a road map for the perfect "Event" with your Fine Wine and Food Pairing.
Ever tried the taste sensations with that perfect Fine Wine?  It's amazing how certain cheeses and meats will bring out the ultimate flavor in any wine! Try a nice selection of premium nuts, distinctive olives….ARE YOU READY TO JOIN? 

Here are some ideas!
Summer Melon Salad and Prosciutto
Crispy Artichokes
Chicken and Mushroom Paellas
Tuna and Egg on a Baguette
Lamb Shanks with Olives
The list goes one! So make sure you look at the Wine pairing to get even more ideas!
Create your list of Fine Wines.
You will be the star of the evening! 
What's the perfect combination?

Well, a lot of lady friends getting together! Just add wine and you will have a night you won't forget! Laughter, fun, games, to betting's and dares!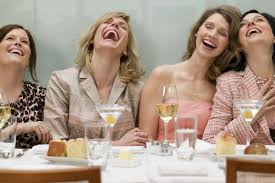 You will sure to have sore muscles from laughing to much!
Laughter is the best medicine? Well, when you add wine it is! It becomes wine magic! Inviting friends over is a great idea, adding wine is the perfect idea!
Have a theme night! Dress up like Dolly, have an ugly sweater contest, have a treasure hunt….the list goes on! Add the wine and let the games begin!
Guys, let the ladies have a fun night out! Be the designated driver! You will be the one to get the best of laughs! This will be some fun memories that will have you talking about it for months to come…..
Then when the night if over, you can sit back and enjoy your own glass of wine in peace!
Ladies…..give the guys a night of their lives! Get your sexiest dress on…..do your hair, put on your favorite make-up and then let him know you two are going out dancing! Get the wine and celebrate….just because!
OK, now that you are at this site, guess what? You will see that we have an amazing Wine Club, and you will have the opportunity to get Free Wine each month, and you too can make a part time or full time (Career) income.  Enjoy Fine Wine, Share with Others, and Get Paid…
Whether you want to just enjoy the Fine Wines yourself, or be a part of our Vision of Sharing this with others, this Presentation will explain the simplicity:

AND LET THE WINE MAGIC BEGIN
Would You  Like Access to Wines From Around The World? The ones that you are not able to find locally?
The World's best wine makers, with the regions best grapes are working to make their craft.  You deserve to share in the flavor, the taste and the individual experience each wine presents to you.  Getting new wines from all over the World direct to you each month is the best way to consistently share in the greatness of these Fine Wines. You will want to tell your family and friends about this amazing offer!
With access (some are exclusives) to the World's Largest wine varieties, Direct Cellars is your solution and reward for your hard work in life.
Camping? Hiking? Traveling to the Beach? Or maybe just having a nice picnic in your own back yard? There is a wine for every occasion! Birthday coming up? Wedding? Bachelor or Bachelorette party? Make sure you are stocked up in advance! No one likes to run out of wine when a surprise happens!
Wine is known as the elixir of life.  It has been around for Centuries, a literal gift from the Gods.  Used to celebrate and reflect on ones life, life achievements and special occasions.  With Direct Cellars, you will be looking for those moments, because you will have something that makes each moment remarkable… Fine Wine.
Wine Cellar getting a little low:
As you build up your personal Wine Cellar – keep in mind that each month you will have the choice of what you experience now, and what you save for tomorrow's experience.  Maybe an upcoming announcement, promotion or new achievement.  Life should be full of memories, and locking those in with the enhancement of a Fine Wine is, well… magical.
Enhance the party, gathering, or romantic party of two with "Direct to your Door Fine Wines" with your membership with Direct Cellars.
Share with Friends And See Wine Magic Happen
I'm sure you are now aware that Fine Wines from all over the world are now being delivered right to your door…..Well, you too, can enjoy the benefits of joining DIRECT CELLARS today! Tell your friends too, they will be glad you did! Besides, everyone could use an extra income on the side! Or go into a full time position! It is all up to you!
Ready to get

Fine Wine Magic Delivered to your Door

?  Go Here and Get Started.  You are about to Enjoy, Create "Events" and Get Access to a Better Life with Fine Wines…